Life is full of ups and downs, emotional highs and lows, contrasting colors. Even though your favorite color might be red, a solid red painting wouldn't aesthetically pleasing. Instead, side-by-side, one color complements another, emphasizing the rich hues of each.
So even though laughter and happiness are enjoyable, one cannot live in a state of constant giddiness. Tears are a necessary part of life and love. And so we have the next romance tip…
Romance Tip #6
Don't Fight the Tears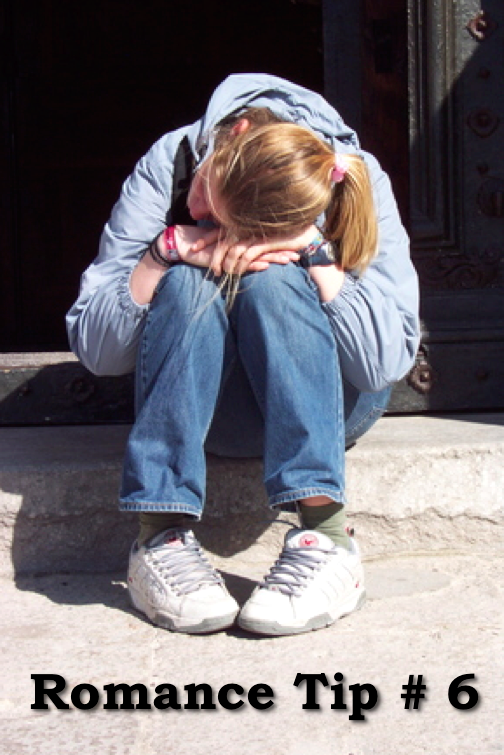 Every woman is wrong until she cries, and then she is right — instantly. ~Sam Slick (T.C. Haliburton)
Click To Tweet
Before I met the love of my life, I made a list of qualifications by which to judge the prospective candidates. This one was near the top of the list.
"I want a man who will hold me when I cry."
Some guys become extremely uncomfortable if a girl cries, no matter what the reason for the tears. Their number one goal is to stop the crying. But I wanted a man who would stay with me and allow me to express my emotions. I wanted a man who wouldn't be afraid to hold me while my tears soaked into his shirt. A man who'd respond with words of love and affirmation instead of disapproval and scolding. A man who'd wait patiently until I was ready for him to kiss my tears away.
And guess what…
I found him! And thirty-five years (and lot's of tears) later, we're still together. How I wish everyone could be so blessed.
In Her Best Match, Anne Best has this tip on her list of necessary qualifications, just like I did. (What a coincidence!) If you like sweet romance stories, this book is available free for a limited time. It's the first of The Best Girls Series. Grab your copy!