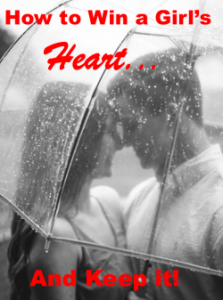 Being loved by the world's most romantic man for more than thirty-five years hasn't exactly been a fairy tale. Life still happens. But every time I read the happy ending of a romance book, I'm convinced my man outshines even the most well-written romantic hero. Why? Because he's real! He might not have an opportunity to save my life by slaying a dragon with a sword, but I know with absolute certainty that he would die for me in an instant. He loves me. Completely. Totally. Just as I am. And he lets me know every single day.
So here is the first of thirty-five ways my Prince Charming has won my heart.
Romance Tip #1–Just a Note

A man doesn't have to be as eloquent as Steven Gherring when he spoke to Anne Best in Her Best Match. My hubby ends every phone conversation with "Love ya." It's such a habit that he accidentally said it to his secretary one day. But he get's a bit awkward when attempting to expand his verbal expressions of love. How does he get around it? By leaving little love notes here and there, where he knows I will find them.
Sometimes his note will simply have those three words I long to hear. Sometimes he writes a bit more about his devotion to me. He's even written a full-length love poem. But fancy words aren't really necessary. After all this time, I still feel warm inside when my eyes set sight on his written words, "I love you."
Sigh! My hero!