Meet the real life cover model for
The Alora Series!
A number of readers have expressed an interest in learning more about the mysterious girl behind the images on the covers of the Alora Series. Here she is…
Aurora Vigna!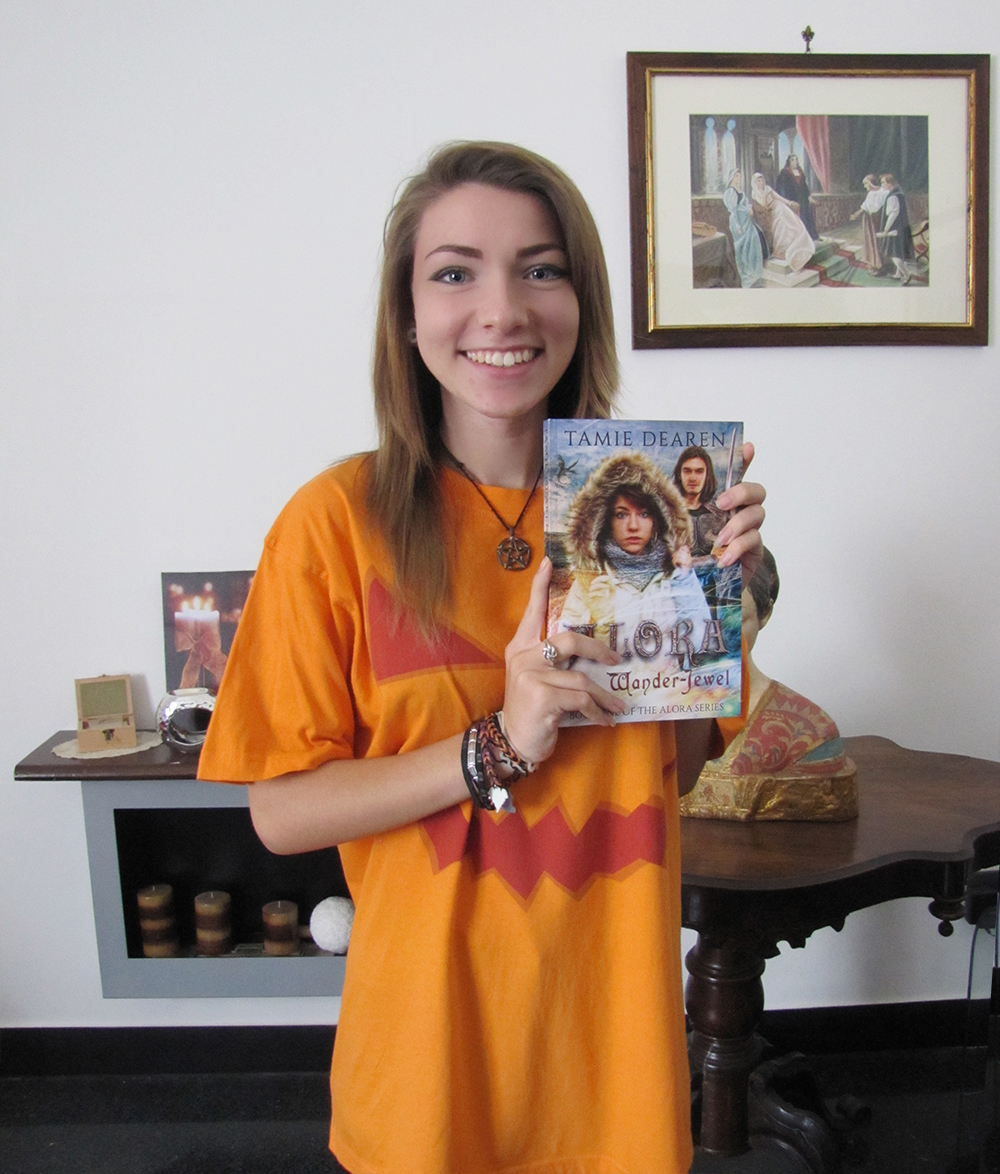 Aurora, thanks for answering a few questions to satisfy the readers' curiosity. 
How old are you?
I turned sixteen in June, so I'm about the same age as Alora.
Tell me a bit about yourself. What kind of books and movies do you like?
I have a lovely cat called Silve.
I like to read dystopian books and I love manga comics.
My favorite movies are mostly dystopian, as well.
What would you like to do in the future? Would you like to be a model?
I  would like to be a fashion designer, and I'm attending a high school that's preparing me for this kind of job. I would also like to be a writer. I've being writing stories since I was nine years old, despite being dyslexic. I haven't published anything, yet. During my spare time I write a lot. My work-in-progress is a paranormal story.
I also draw a lot by hand, and sometimes I make digital graphics too.
Be a model? I never thought of it, but I wouldn't dislike it!
What are your favorite places to visit? Where would you most like to travel in the future?
The places I liked most are London and Germany, the Black Forest, for example. Till now I've only traveled in Europe.
There isn't any particular place I would like to visit because I would love to travel around the whole world!
Thanks so much for taking the time from your busy schedule to give us a little insight into the real girl behind the covers.